Unlimited IT Support With Complete Security In Harptree, Bath
What can Harptree, Bath based businesses expect from our package?
Complete cyber security with 24/7 monitoring for businesses who need advanced cyber security protection
Talk With A IT Support Expert
About Your Business In Harptree, Bath
Key Features Of This Package Our services range from PC installation to software troubleshooting. We also liaise with third-party systems and maintain your network's smooth operation. Plus, we offer complimentary remote and vulnerability monitoring software for proactive IT management.
We offer our cyber security suite to customers on this package designed to give you optimal protection exceeding what is needed for a Cyber Essentials certification.
24/7 Monitoring Of Key Systems
This package offers 24/7 monitoring, protecting you from ransomware attacks and cyber threats on your device and through email.
For businesses who want unparalleled cyber protection, this is our most comprehensive cyber security package!
Adam Gillett -
We Do Your IT Support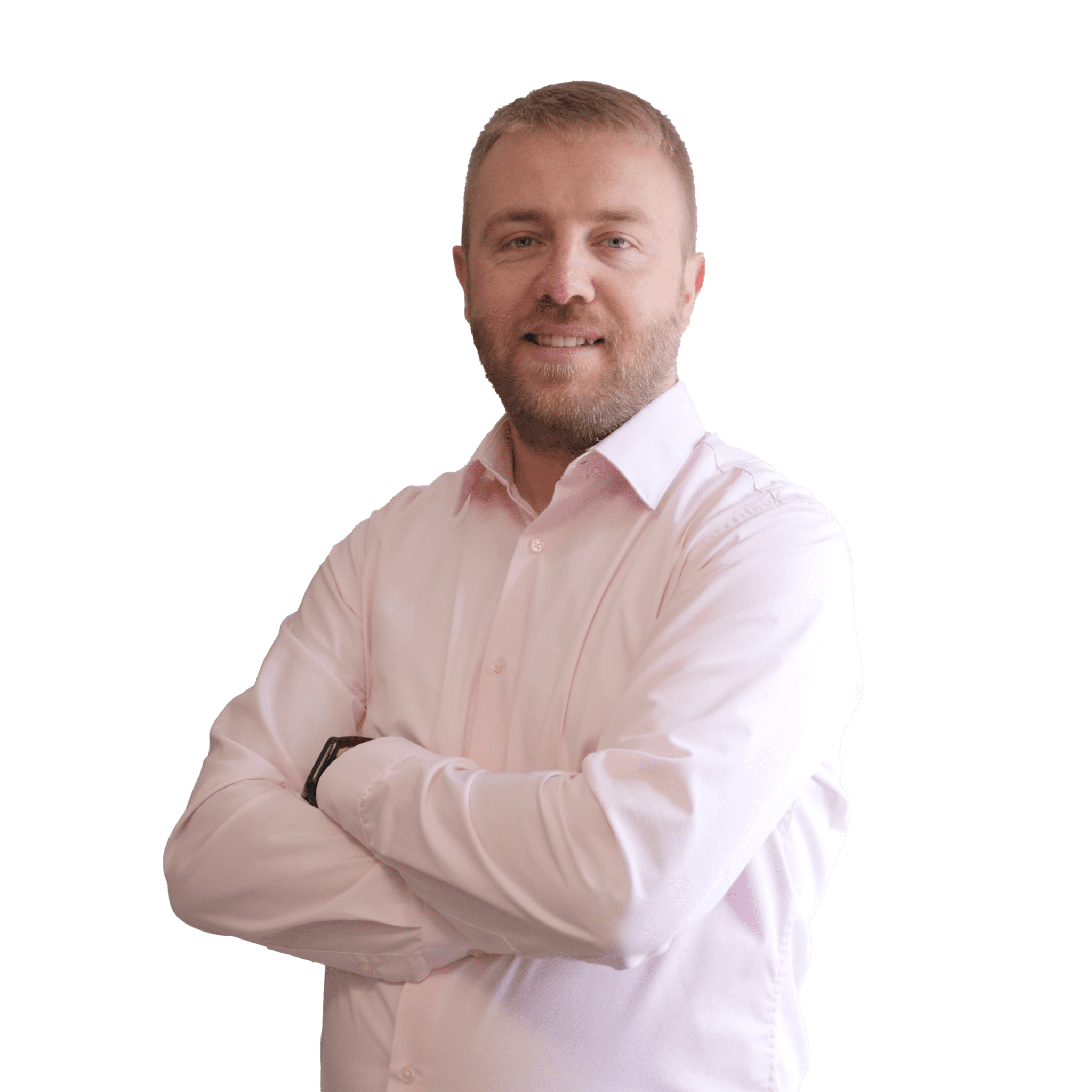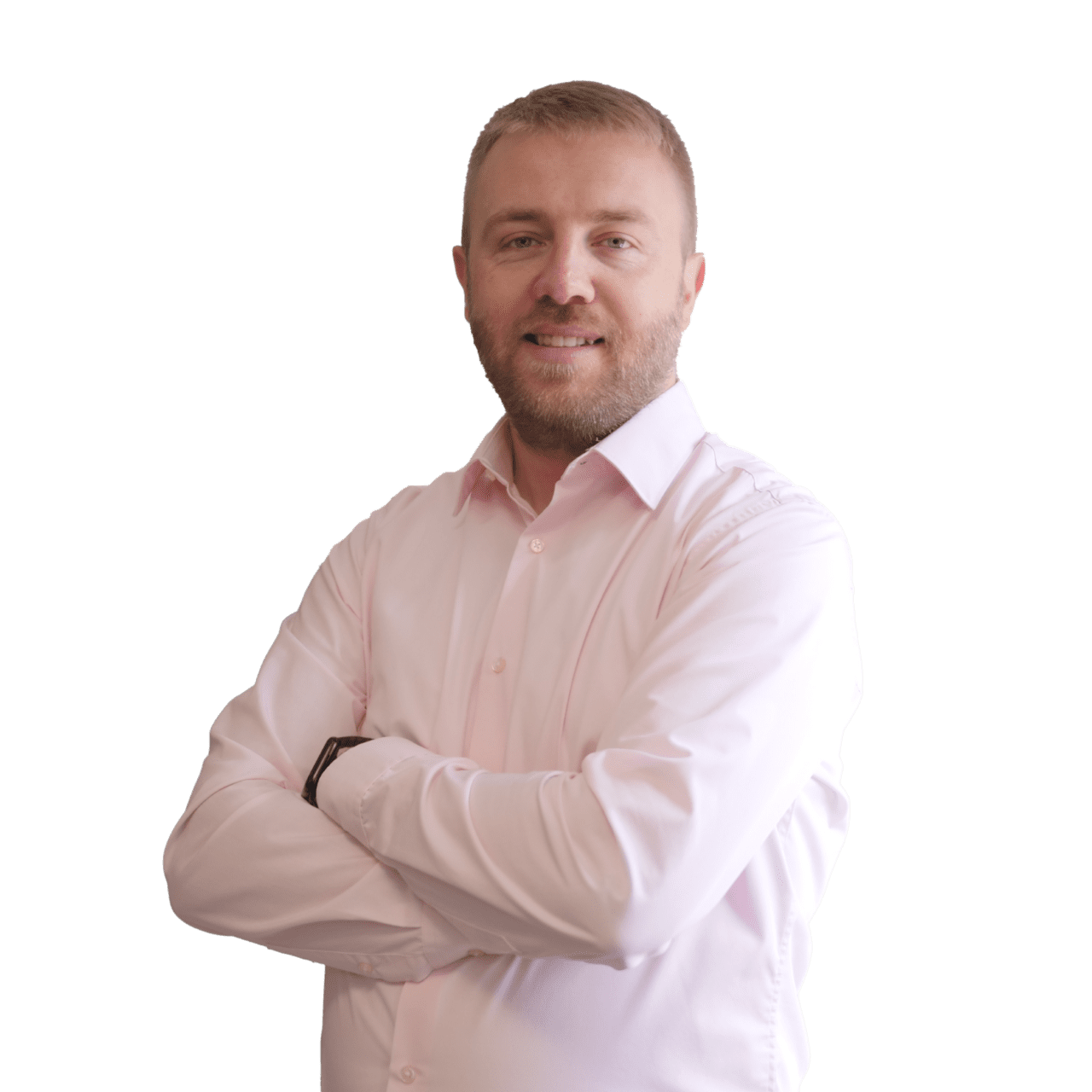 Unlimited IT Support With Complete Security Benefits
Just like everything else we offer, this isn't about locking you into a lengthy contract; it's about forming a partnership. Our goal is for all our customers to choose us because of the excellent service we provide, not because they're obligated by a contract. That's why we offer the support mentioned above on a month-to-month commitment basis. We want to ensure our clients are happy because they want to stay, not because they have to!
Having the protection of our fixed price agreement allows us to focus less on the clock and more on making sure your systems are running smoothly. While we do need to make a living, the driving force behind what we do is helping people like you. Not having to worry about the cost of a fix gives us the freedom to simply roll up our sleeves and do our very best for you. We're genuinely excited about this opportunity!
On-Demand IT Support
8.30 am to 5.30 pm Monday to Friday excl. Bank Holidays
Complementary remote monitoring software
Complementary vulnerability monitoring software
PC installation
Email issues and troubleshooting
Printer configuration
New user setups
Password changes
Software installation and troubleshooting
Technical contact for liaising with third-party systems
Typically, most things that are required to maintain the status quo of your network.
Sentinel One Next Gen Anti-Virus
SentinelOne Next Gen Anti-Virus is an absolute game-changer in the world of cybersecurity! It's like having a trusty digital guardian that keeps your devices and data safe around the clock. Whether you're a tech enthusiast or just someone who wants peace of mind online, you'll love how it seamlessly protects you from the ever-evolving threats of the digital landscape. With its cutting-edge technology and user-friendly interface, it's easy to see why SentinelOne has become a go-to choice for safeguarding your digital world. Say goodbye to worries and hello to a more secure online experience with SentinelOne Next Gen Anti-Virus!
Sentinel One Vigilance – 24/7 Monitoring
SentinelOne Vigilance, with its 24/7 monitoring capabilities, is your trusty partner in the ever-evolving landscape of cybersecurity. It's like having a vigilant guardian watching over your digital world day and night, ready to detect and respond to threats in real-time. Whether you're an IT professional safeguarding your organisation or a tech-savvy individual protecting your personal devices, SentinelOne Vigilance is your go-to solution. With its cutting-edge technology and user-friendly interface, it simplifies the complex task of threat detection and response, providing you with peace of mind in the digital realm. Embrace the power of proactive cybersecurity with SentinelOne Vigilance, and keep your digital world safe and sound around the clock!
Heimdal Patch Management
Heimdal Patch Management is a true lifesaver for anyone who values a hassle-free and secure computing experience. It's like having a personal assistant for your software updates, ensuring that your system is always up-to-date and shielded from potential vulnerabilities. With Heimdal, you can bid farewell to the frustration of manual updates and rest easy knowing that your software is continuously monitored and patched without a hitch. It's a fantastic tool that not only enhances your digital security but also streamlines your daily tech routine, leaving you more time to enjoy the things that truly matter. Say hello to a smoother, safer online journey with Heimdal Patch Management!
Microsoft 365 Business Premium
Office 365 Business Premium is like having your office wherever you go! With this fantastic service, you get the whole suite of Office apps like Word, Excel, and PowerPoint, plus powerful email and collaboration tools. It's perfect for businesses of all sizes, offering the flexibility to work from anywhere and collaborate seamlessly with your team. And the best part? You'll always have the latest updates and security features, so your business can stay ahead of the game.
Exclaimer Signature Management Cloud
Exclaimer Signature Management Cloud is a fantastic solution for anyone looking to add a touch of professionalism and consistency to their email communications. With Exclaimer, creating and managing email signatures becomes a breeze, making your emails not only look great but also stay on-brand every time you hit send. It's like having a personal signature stylist for your emails! Whether you're a small business owner or part of a large organisation, Exclaimer simplifies the process, ensuring that your email signatures are as unique as you are. Plus, it's incredibly user-friendly, so you can spend less time tinkering with signatures and more time focusing on what you do best.
Carbonite Cloud-to-Cloud Backup
Carbonite Cloud to Cloud Backup is your insurance policy for cloud data security. Think of it as a guardian for your valuable digital assets. With Carbonite, your cloud data, including emails and files, is securely backed up, ensuring you can recover it swiftly in case of data loss or accidental deletion. It's like having a safety net for your cloud-based work. You can work worry-free, knowing that your data is protected and easily restorable. Carbonite Cloud to Cloud Backup offers peace of mind and business continuity, making sure your digital world stays intact, no matter what.
Avanan Advanced Protect
Avanan Advanced Protect is your shield against the ever-evolving landscape of cyber threats. It's like having a cybersecurity expert on your team 24/7. With Avanan, your email and collaboration platforms are fortified, keeping your sensitive data safe from phishing, malware, and other malicious attacks. Plus, it's simple to use and seamlessly integrates with your existing systems. So, you can focus on growing your business, knowing that Avanan has your back when it comes to cybersecurity
Avanan Incidence Response as a Service (IRaaS)
Avanan Incident Response as a Service (IRaaS) is your rapid-response team in the face of a cybersecurity crisis. Think of it as your digital first-aid squad. When a security incident occurs, Avanan springs into action to swiftly contain and mitigate the threat. They're like your cybersecurity firefighters, extinguishing digital flames before they spread. With Avanan IRaaS, you have experts ready to guide you through the incident resolution process, minimizing damage and ensuring a quick recovery. It's your ultimate security safety net, giving you peace of mind in the ever-changing landscape of cyber threats. Trust Avanan to have your back when you need it most, so you can focus on your core business with confidence.
Keeper Enterprise – Password Manager
Keeper Enterprise Password Manager is your trusted ally in the digital world. It's like having a personal guardian for all your passwords and sensitive information, ensuring they stay safe and easily accessible whenever you need them. With its intuitive interface and cutting-edge security features, you can bid farewell to the chaos of forgotten passwords and the anxiety of data breaches. Whether you're a business professional or simply someone who values online security, Keeper Enterprise Password Manager has your back. Say hello to a simpler, safer online experience
Avanan Email Archiving
Avanan Email Archiving is your ultimate cloud-based solution for preserving email communications, and it offers a wide array of invaluable tools for organisations. Whether you need to ensure business continuity and disaster recovery, recover emails that were accidentally deleted or lost due to technical issues, maintain strict regulatory compliance and records management, or navigate the complexities of litigation and legal discovery, Avanan Archiving has got your back. Plus, it's all about preserving the integrity of your emails, providing you with the peace of mind that comes from proving the chain of custody and upholding the authenticity of your important messages. With Avanan Archiving, you're not just archiving emails; you're safeguarding your organisation's critical data and ensuring smooth operations in the digital age.
Proofpoint Essentials Security Awareness Training
Proofpoint Essentials Security Awareness Training is your trusted partner in bolstering your organisation's cybersecurity defences. With its user-friendly and engaging approach to training, it turns your employees into your first line of defence against cyber threats. It's like having a personal cybersecurity coach, teaching your team how to recognise and thwart phishing attacks, malware, and other online hazards. Plus, it's adaptable to your organisation's unique needs, making it a perfect fit for businesses of all sizes. Say goodbye to cybersecurity worries and hello to a safer digital workspace. With Proofpoint Essentials Security Awareness Training, you'll be empowering your team to navigate the digital landscape securely and confidently.
Webroot Advanced Email Encryption, powered by Zix
Webroot Advanced Email Encryption, powered by Zix, is your go-to solution for ensuring the confidentiality and security of your email communications. It's like having a personal bodyguard for your messages, safeguarding them from prying eyes and potential threats. With its user-friendly interface and robust encryption technology, you can trust that your sensitive information stays private and protected, whether you're sending emails for personal or business purposes. Say goodbye to the worry of data breaches and hello to the peace of mind that comes with knowing your emails are shielded with the highest level of security. Webroot Advanced Email Encryption takes email security to the next level, and with it, you'll be confidently sending and receiving messages, knowing they're locked down tight.
How to become a customer in Harptree, Bath
What Other Questions Do Customers Ask About Unlimited IT Support With Complete Security?
We've collated typical questions posed by potential customers from Harptree, Bath about
Unlimited IT Support With Complete Security. To view the responses, simply click on the relevant question!
Our team of technical experts are not only industry-certified but also possesses extensive hands-on experience with a wide array of operating systems. This includes mainstream ones like Windows and MacOS, open-source platforms like Linux, and various cloud-based infrastructures. This range of expertise ensures we can provide top-tier support regardless of the system you use.
While an internal IT team can certainly be valuable, our IT Support specialists bring several additional benefits. Our team holds industry-standard certifications and brings a wealth of experience from diverse IT environments. Besides, our extensive exposure to a variety of industries and businesses of all sizes gives us unique insights that we apply to solve your IT challenges. And let's not forget that outsourcing your IT support can often be more cost-effective than maintaining an internal team.
Yes, we do. Our team has in-depth knowledge and experience in managing, troubleshooting and optimizing various cloud environments. Given the growing reliance on cloud technology, we make sure your business can leverage the numerous benefits of being cloud-based while mitigating the associated risks and challenges.
Absolutely! We consider continuous learning and professional development a cornerstone of our service quality. Hence, all our technical experts hold industry-standard certifications. Plus, they regularly undergo training on the latest technologies and best practices to ensure we always provide you with cutting-edge IT support.
We understand that small businesses may not have extensive IT resources. That's why we offer tailored IT support services that equip you with the right tools and expertise to streamline your IT processes. Whether it's automating routine tasks, implementing new software, or troubleshooting tech issues, our goal is to make your IT operations as smooth and efficient as possible, allowing you to focus more on growing your business.
We offer flexible solutions tailored to your needs. We can act as your exclusive IT support provider or complement your existing internal IT team, providing additional expertise and resources whenever required. Our aim is to fit seamlessly into your operations and provide the level of support that suits you best.
Our support specialists come from diverse IT backgrounds, bringing a wealth of experience from various IT environments. They are adept at troubleshooting, system implementation, IT project management, and much more. This depth and breadth of experience enable us to tackle a wide range of IT issues effectively and efficiently.
Our support team is more than just a helpline. It's the hub of all our support activities. When you reach out with an issue, our service desk logs your issue, provides initial guidance, and escalates it to the appropriate support specialist if needed. They track the progress of issue resolution and keep you updated throughout the process. Their goal is to ensure a smooth, hassle-free experience for you from start to finish.
While most of our support activities are handled remotely for quick and efficient service, we understand the value of face-to-face interactions. We're more than willing to schedule on-site visits for complex issues or important strategic discussions. We believe in open, transparent communication that enables you to make informed decisions about your IT infrastructure.
Absolutely, we do! While our expertise extends across a multitude of software platforms and applications, we also offer comprehensive support for hardware components. Our team is adept at troubleshooting and resolving issues related to servers, workstations, network devices, and other essential hardware. However, please note that any costs related to hardware repair or replacement are not covered in our standard support service and may incur an additional fee.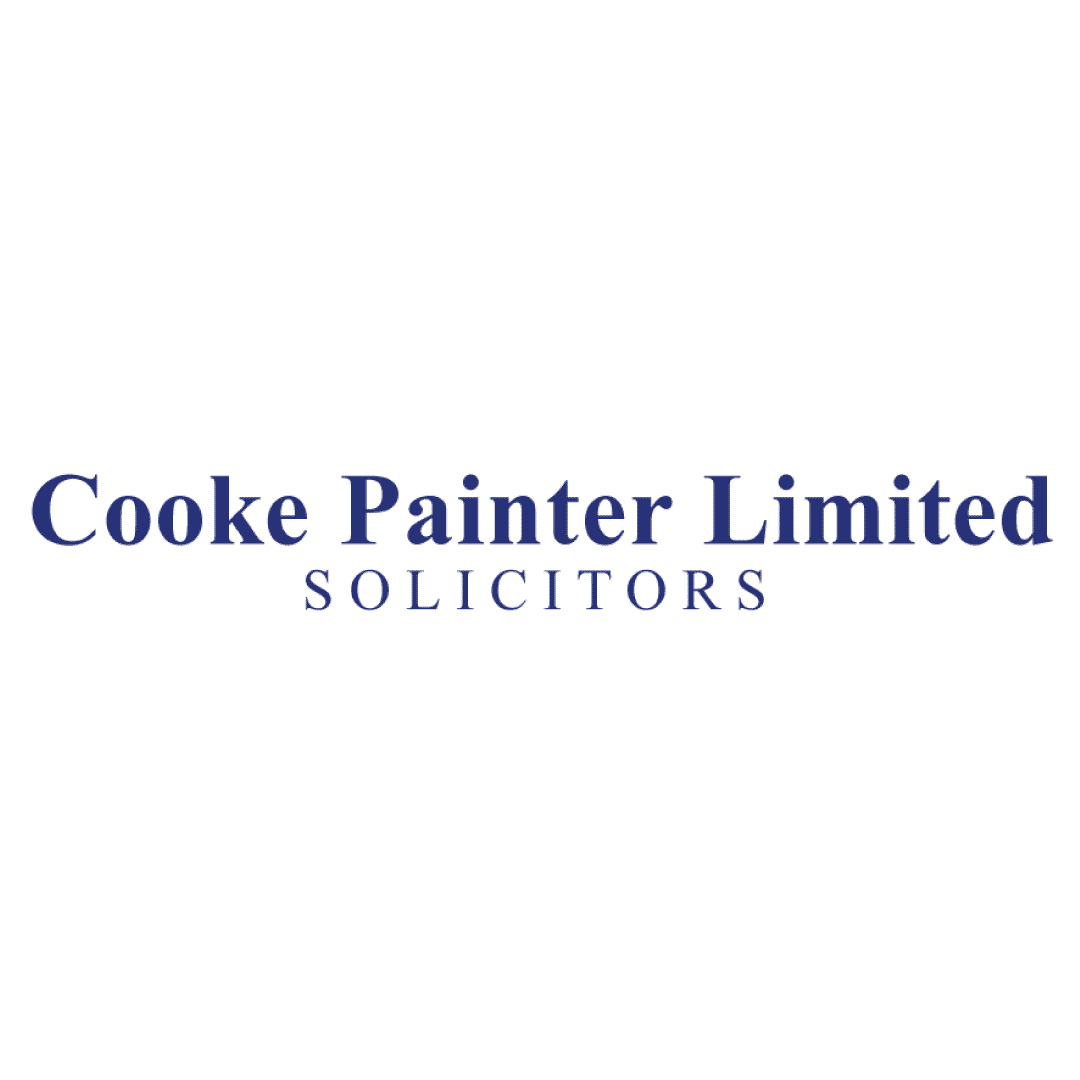 We have been using We Do Your IT for our computer support for many years. The fixed price IT support suits us well because not only does it help with predictable budgeting and lower costs but any member of the team can call them directly if they have any issues. Having them managing and issues with our legal software is also helpful and saves us time and effort we can spend elsewhere.
Andrew Stone – Cooke Painter Solicitors
The author of the content is Adam Gillett -

We Do Your IT Support
Share This Page On Social Media...