IT Support

is Our Problem

, So You Can Get On With What You Do Best!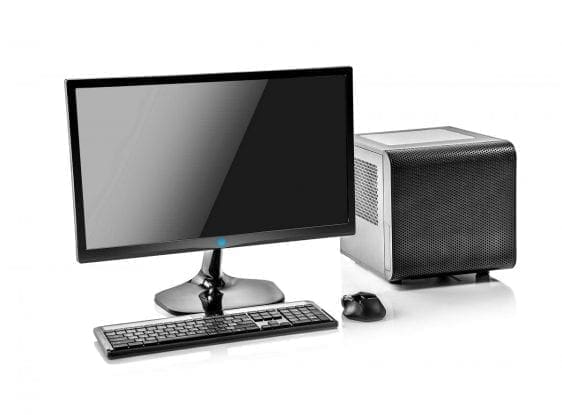 There is a lot of business IT support service companies available in Bristol, Bath and the rest of the South West Area.  Many may come close to matching our technical IT Support, ability and service.  Very few care about the customer though!
For us, helping the business customer with their IT Support is why we do what we do. It is the reason we eagerly get out of bed in the morning and the reason we leave the office smiling, engrained in everything we do. From our recruitment process to our super fair 15-minute service billing unit and the proactive business computer systems we have designed to catch problems and support them even before you may even realise they are happening.
All of this is to give you the peace of mind that your IT system support is in safe hands so you can concentrate on what you do best within your business!  We want everyone in Bristol, and beyond to experience this great IT support service and so encourage you to start that process by getting in touch to arrange a friendly, non-pressured and free meeting.  The first step towards a more comfortable IT Support and business life is that simple!
Pay-as-You-Go IT Support



Professional IT Support as and when you need it.
Whatever the computer IT Support problem, we have got your business covered. Just call us when you need help, and we will be there with a professional and fair IT Support service that puts you and your business first. Don't need our help for a while? No problem there is no membership, contract or monthly fee's required. Simple, hassle-free support from our Bristol IT Helpdesk by a team of professional IT technicians that genuinely want to help you when you need it.
All this from £17.50* per 15 minutes!
* prices exclude VAT. Our IT service Desk includes callout fees or minimum charges.
All-You-Can-Eat IT Support


Unlimited IT Support at a Fixed Price
Predictable and steady costs for unlimited IT support not only offers peace of mind but freedom too. Freedom from the worries of expenses and trying to solve your businesses IT problems yourself. Leaving you able to concentrate on the more essential tasks in your business.
We check in with every member of your team every week, actively seeking out the problems. We do this without locking you into a contract too! How many other IT services companies put your business first like this when on a fixed price agreement?
We Offer Unlimited IT support from our Bristol Helpdesk from our team of friendly IT professionals that have a genuine passion for helping you so you can get on with what you do best.
Excellent IT Services for Small business from £35.00* per PC, per month
* prices exclude VAT
IT Project Management
IT Projects delivered on time and at a Fixed Price
Significant Changes to your Computer Systems can be costly that's why we have a special rate for one-off projects whether it is replacing a Windows Server, moving to a new office or migrating to office 365 in the cloud. We pride ourselves in providing honest and professional IT Project management from our Bristol IT Helpdesk that helps make these types of significant changes that little bit less stressful. We are different to average IT Service providers because our business is all about the service we offer you the customer, so we are able the following guarantee, we will never exceed our capped price quotes, and if it takes us less time, we will charge you accordingly. No dodgy discounts, hidden extras or overpriced fixed price work to worry about here!
All this from £650.00* per Day
* prices exclude VAT
"I like the friendly nature of the support I receive from We Do Your IT. No matter when I phone, I get through to a member of the team I know and who knows my system. None of that generic call centre style IT here! "
"Their friendly service and ability to go above and beyond is why we have happily used We Do Your IT for the last 10 years."
We Do Your IT are quick to respond and have always offered honest professional advice that has allowed us to make smart decisions for improving our IT systems