Our social media services provide a powerful strategy for growing your reach and developing relationships with potential customers.
Talk With A Marketing Expert
monthly subscription – auto-renews
Key Features Of This Package Content creation is a crucial aspect of marketing, involving the creation of compelling and valuable content to engage and resonate with the target audience. It establishes brand authority, builds trust, and drives customer engagement, ultimately leading to business growth.
Social media management is crucial for maintaining an active online presence, engaging with the audience, and building strong brand connections. It involves content creation, scheduling, monitoring interactions, and analysing performance to optimise strategies and foster brand growth.
Paid advertising is a strategic approach that helps businesses expand their online reach and achieve specific marketing objectives. It allows for precise audience targeting, immediate visibility, and valuable data insights, enabling businesses to optimise their campaigns and achieve their goals effectively.
Social media has completely transformed the way businesses connect with their audience. It offers a powerful platform for promoting products, building brand identity, and fostering meaningful customer interactions.
Harry Morrow, Director -
We Do Your Marketing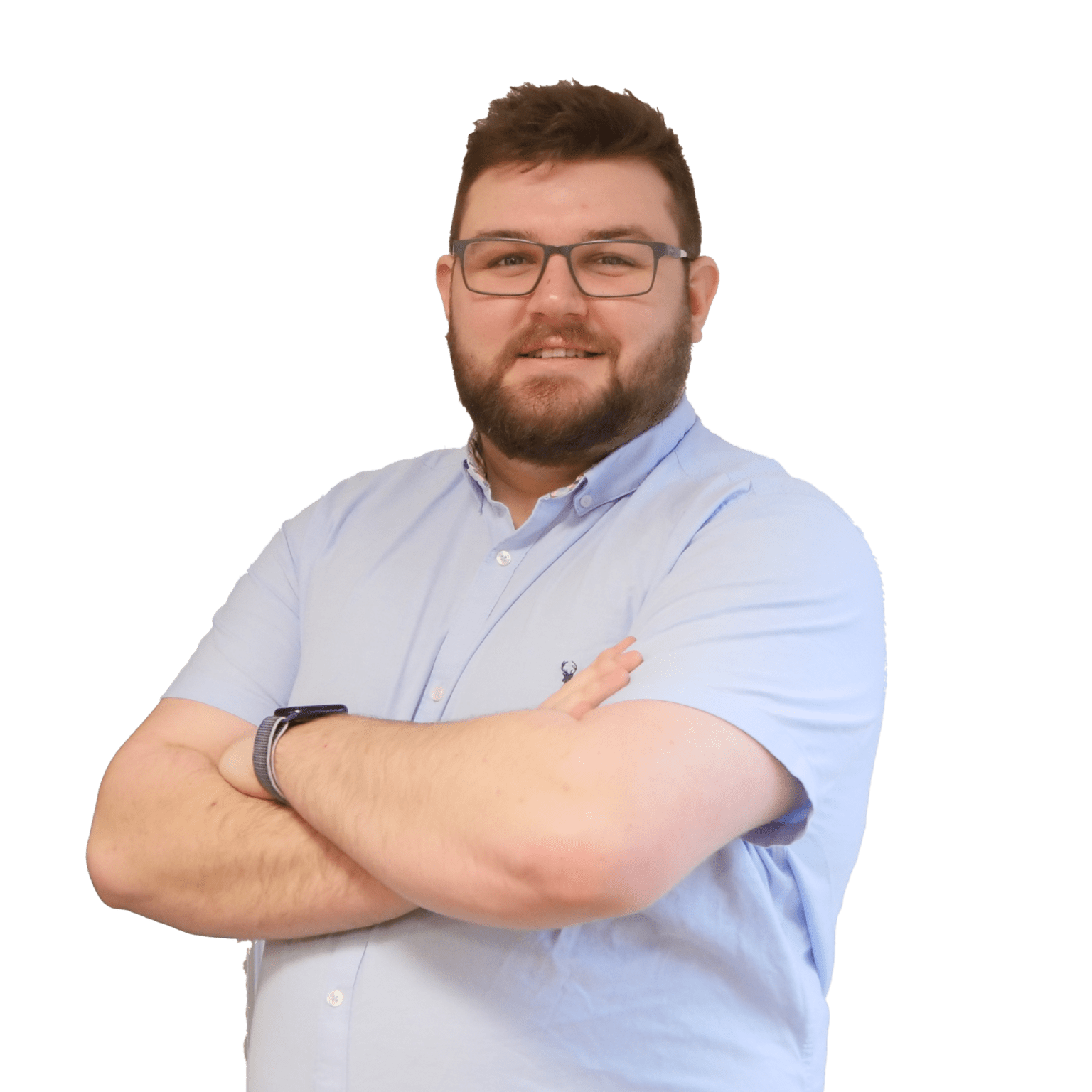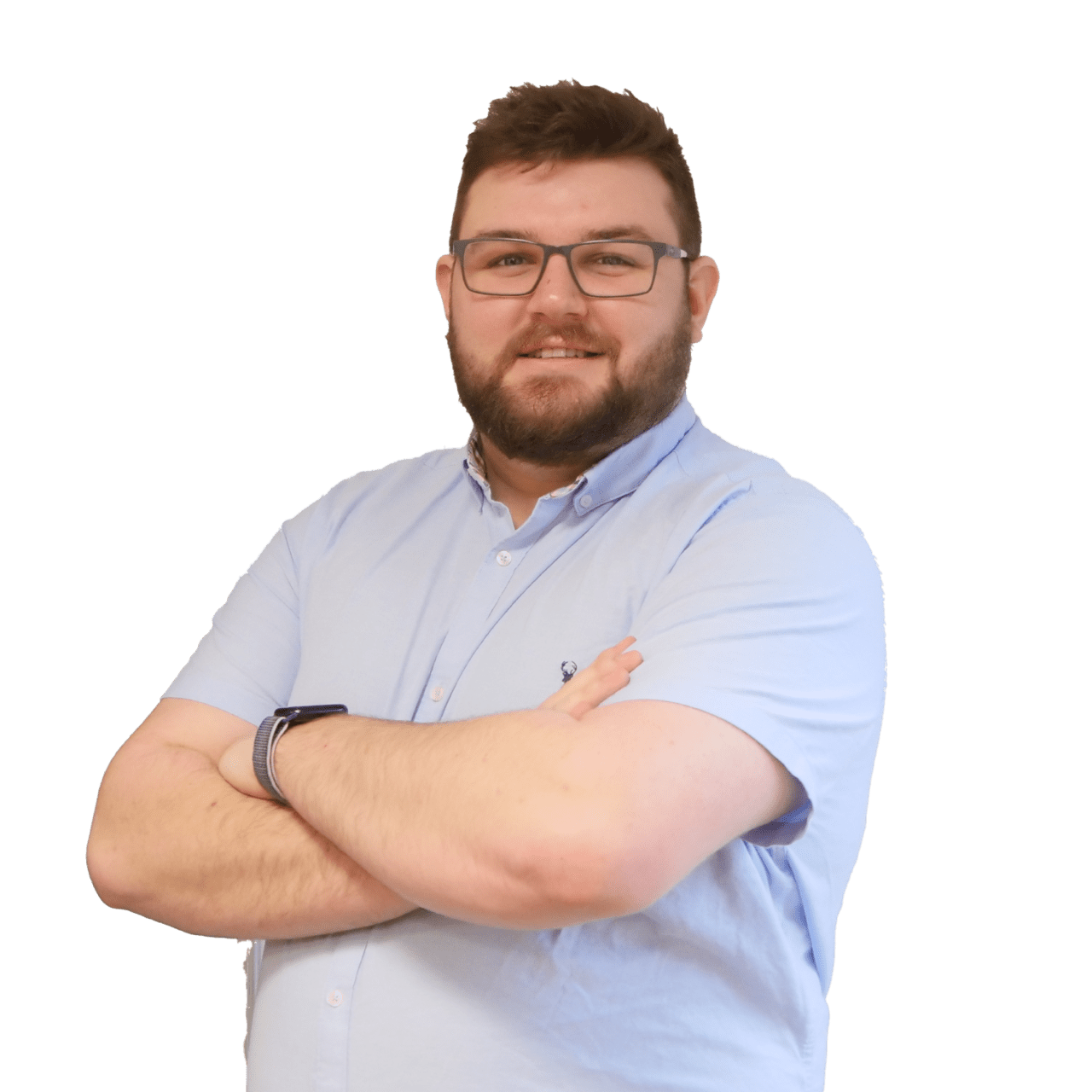 Social Media Marketing Benefits
Our Social Media Marketing package offers numerous benefits for businesses seeking to enhance their online presence and effectively engage with their target audience. Here are some key advantages:
Utilise various social media platforms: We can utilise various social media channels such as Facebook, Twitter, Instagram, LinkedIn, and YouTube to reach a wide array of potential customers.
Target audience research: We can find your current customers on a social media platform before creating engaging content for this audience on a schedule that suits your business and your customer's needs.
Increased brand visibility: With a well-executed marketing strategy, businesses can expand their brand's reach and visibility across various social platforms. This heightened visibility helps attract new customers and build brand awareness.
Enhanced customer relationships: Social media is an excellent channel for building and nurturing customer relationships. Our social media services allow your business to engage with its audience through interactive content, paid ads, initially responding to inquiries, and addressing feedback promptly. This helps foster customer loyalty and advocacy, which will help you to achieve your business goals.
Improved lead generation and conversions: Our social media agency can drive quality website traffic, leading to increased lead generation. Businesses can convert leads into paying customers by strategically promoting products or services through compelling content and social media advertising campaigns.
Cost-effective advertising: Paid social media campaigns offer cost-effective advertising options, making them accessible to businesses of all sizes. Our marketing package helps optimise ad campaigns, ensuring maximum reach and return on investment.
Competitor analysis and market insights: Our social media team often complete competitive analysis and market research to improve campaign performance. This valuable information helps businesses stay informed about industry trends, consumer preferences, and competitor strategies, enabling our social media experts to refine your marketing approach.
Measurable results and analytics: Social media platforms provide robust marketing analytics tools to track and measure the performance of our digital marketing services. A marketing package offers in-depth analytics and reporting, allowing businesses to monitor campaign effectiveness, identify areas for improvement, and make data-driven decisions.
Our Social Media Marketing package empowers businesses to increase brand visibility, engage with their target audience, build customer relationships, generate leads, and gain valuable market insights. This comprehensive solution can significantly boost a business's online presence and drive tangible results.
What Other Questions Do Customers Ask About The Social Media Marketing?
We have compiled a list of frequently asked questions from potential customers before they start working with us on the Social Media Marketing, just click on the question to see the answer!
The cost of a social media marketing agency varies depending on the services you require and the project's scope. Generally, businesses should expect to pay around £950 + VAT per month for an all-inclusive package, including content creation, management, and paid advertising. This cost does exclude ad spend.
However, a different social media agency may charge a one-time fee for a specific project or on an as-needed basis. If you are looking for a solution like this, enquire beforehand and discuss all your requirements before making any decisions.
Yes, it is worth hiring a social media agency. An experienced and knowledgeable team can help you create and execute a comprehensive strategy that drives tangible results for your business. For example, we have the expertise to optimise digital platforms, complete target audience research, build customer relationships, social posts, and generate leads. A social media agency is invaluable to grow your business's sales funnel online.
Our social media marketing agency includes social media strategy and management typically includes a range of services such as content creation, scheduling and publishing, audience engagement and interaction, monitoring and reporting, market research, competitor analysis, paid advertising campaigns, website traffic tracking, lead generation, customer service support. Social media agencies can also provide additional services, such as influencer marketing or website design, depending on the scope of your project.
There are numerous benefits of using social media for business, such as increased brand visibility, heightened customer relationships, improved lead generation and conversions, cost-effective advertising, competitor analysis and market insights. Additionally, businesses can gain valuable customer feedback to help guide decision-making. Social media marketing also helps build a strong online presence so potential customers can easily find your business.
B2B
Social media marketing can be extremely effective for B2C and B2B businesses. It is an excellent way to build customer relationships, boost brand awareness, create engaging content, and generate leads. With a well-executed strategy and the right tools, businesses of all sizes can maximize their reach and gain valuable insights into the market. Additionally, social media can help businesses reach a wider audience, increase conversions and create more growth opportunities.
B2C
Businesses can use social media to interact with customers, target people based on their interests and behaviours, and promote products or services. B2C companies can also leverage these platforms to build customer relationships by offering valuable resources specific to their needs. Overall, social media marketing has proven effective in helping businesses stay competitive in the digital landscape.
Social media marketing uses social media platforms to create, manage, and optimize content for a brand's target audience. Activities involved in social media marketing include content creation, customer engagement, paid advertising campaigns, market research, competitor analysis, and reporting. Social media marketing boosts brand awareness, establishes customer and prospect relationships, and generates results.
Our social media marketing services involve various activities to create, manage, and optimize content for a brand's target audience. This includes creating engaging content, monitoring social media conversations, developing relationships with customers and prospects, researching consumer trends and behaviours, optimizing ads campaigns for maximum performance, executing influencer marketing strategies, and reporting on progress. To do effective social media marketing, businesses need to have a comprehensive strategy in place that is tailored to their specific goals. Additionally, it is important to have the right tools and resources to ensure success. We can help you with all of this and more… Just enquire today.
Yes, we offer social media advertising services tailored to your specific goals. Our team of experts can help you create and execute an effective ad campaign optimized for maximum performance. We also provide advice and guidance on best practices so that you can get the most out of your budget. Additionally, we can track and report on the progress of each campaign to ensure that you are getting the best return on investment. If you are looking for social media advertising services, please get in touch with us for more information.
One effective social media marketing strategy that we implemented for a client was a content and engagement campaign. This involved creating high-quality content, engaging with customers on social media, and driving website traffic to the company's online store. We also ran targeted ads to reach new prospects in the target demographic and increased brand awareness by leveraging influencers. The result was an increase in website traffic, sales conversions, and overall brand visibility. This strategy was successful in helping our client gain better market insights and positioning in the digital landscape.
Our social media agency, bristol, is a team of experienced professionals and digital experts specialising in developing and executing custom social media marketing strategies. We understand the importance of an effective online presence and strive to create strategies tailored to each client's needs, goals, and budget. With cutting-edge tools and resources, we can help you reach a wider audience and increase your success on digital platforms.
Our digital marketing agency in Bristol is located in Bradley Stoke in a business park called Apex Court.


Take your business to the next level
It was great working with Harry. He became one of our team and did a great job with our Facebook marketing campaigns & had extensive knowledge of SEO. The staged pricing structure to the service helps by allowing some time to see the value you are gaining before having to risk large amounts of money, as is often the case with many marketers who take your money upfront without guarantee of generating any value. This is what drew me towards this company. Transparent, honest, clear & fair. Highly recommended to anyone new to marketing that wants to take their business to the next level.
Rizwhan Suleman – ICHAT – Centre Of Integrative Medicine
The author of the content is Harry Morrow, Director -

We Do Your Marketing
Share This Page On Social Media...