Step 1 – What channels are we using for your business?
Before starting a social media marketing campaign it's important to consider what channels your customers are likely to use. Below is a brief guide to help you decide where your content should most likely go…
B2C and B2B
Young middle-aged audience
B2B and B2C
Best used for communication and updates
B2B
Great finding people with specific job titles
B2B
Young and middle-aged audience
Now that you have defined where you content is going to go, you will need to work out what you want to say on a consistent basis. If you are struggling with this – we can help you!
By looking at social media from an engineering standpoint, we can create a social media campaign that can be replicated and fully planned on a 13-week cycle ensuring your content stays varied while pushing your businesses best bit in enough detail.
A 13-week cycle works well as it gives you enough time for you to tell people about your business, without being rushed into making text heavy imagery. This also means that when you repeat the content to the same audience, they won't notice that you're repeating content to save time.
We then also split social media into 4 layers mirroring our formula of presence, nurture and new leads while also providing an extra layer for reactive content like when new staff members join or similar.
Below is a content plan template that I have developed for a Bristol based ActionCOACH that you can download for free to help your business.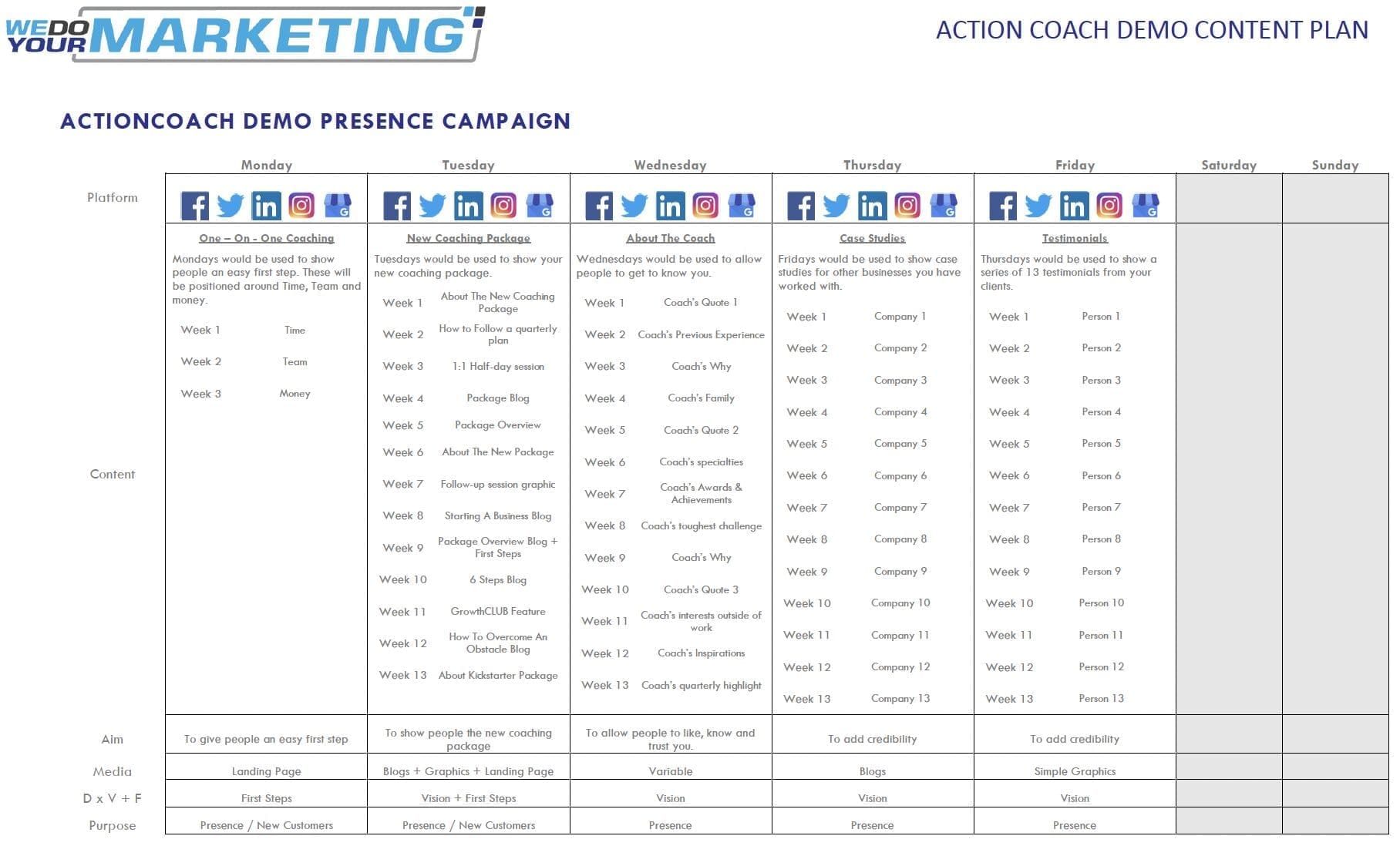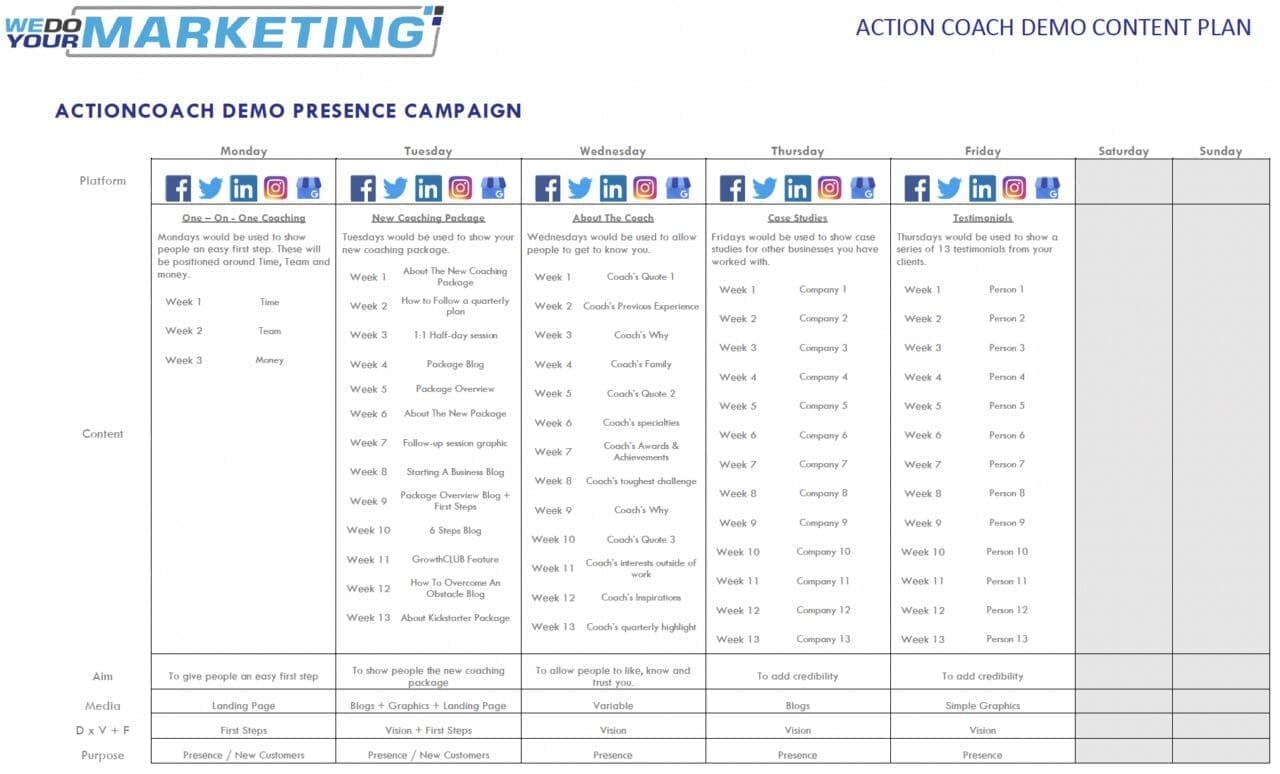 For our customers, it is important to have clarity of what we are going to post, and when we are going to post it. This is the reason why we have created and develop a social media signoff process where we send a full content plan with images, captions and hashtags along with dates of when the posts will be posted.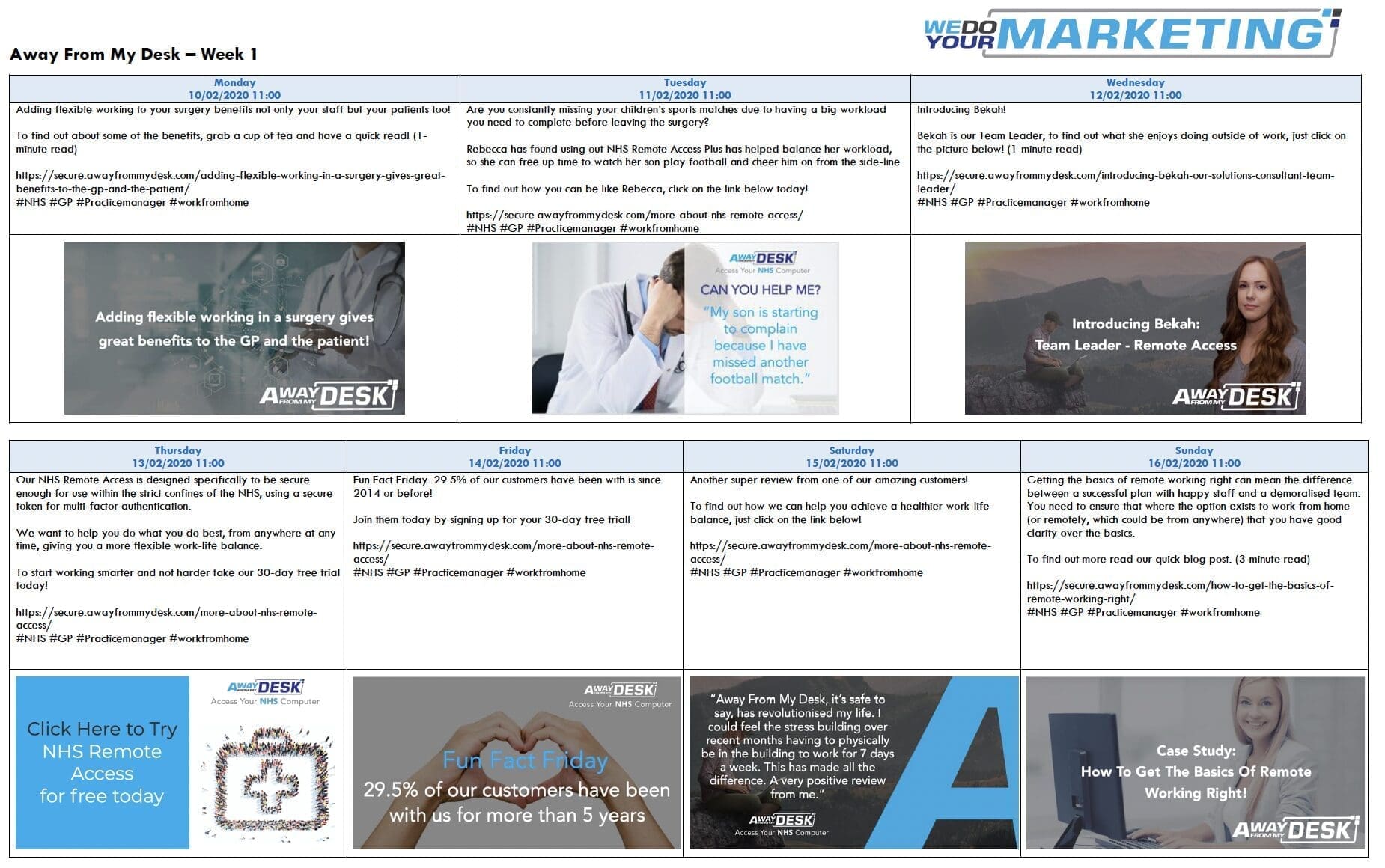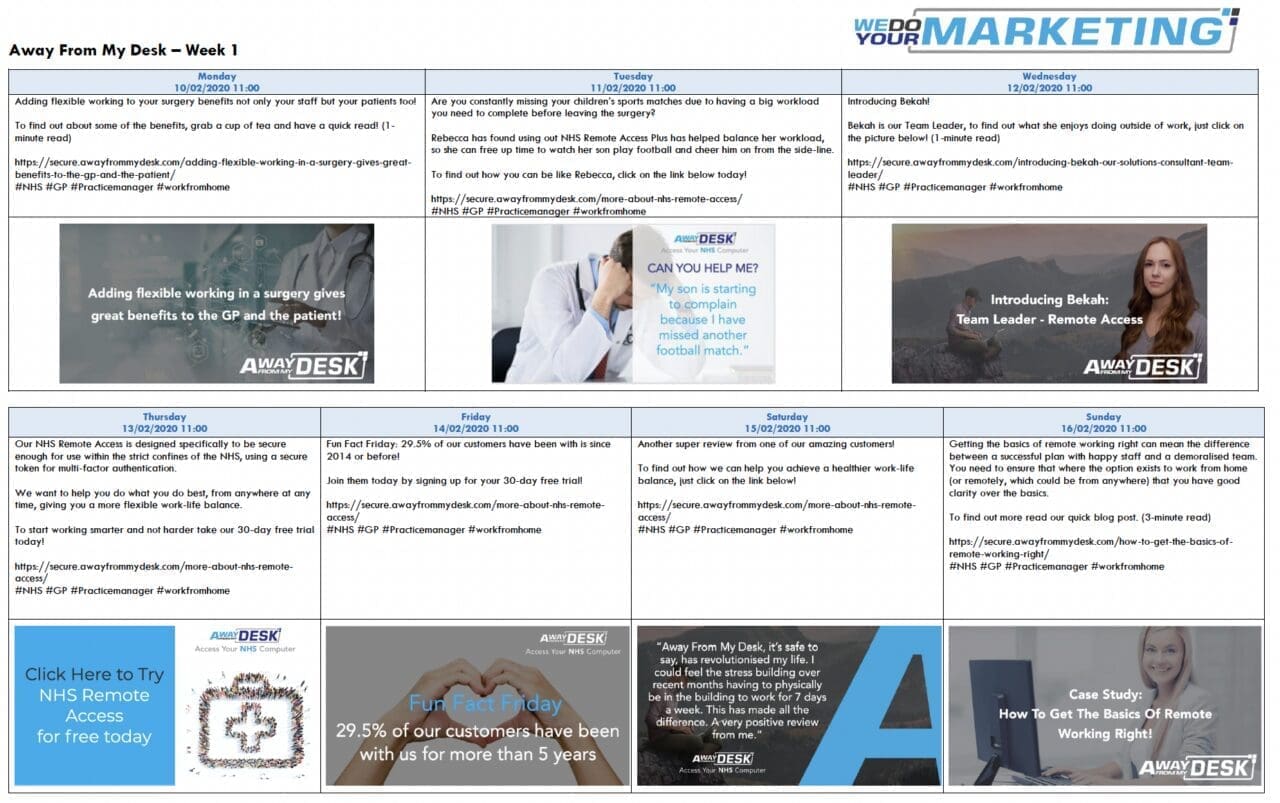 Step 4 – Making the content live
Now you can sit back and wait for the content to go live! The hard work is over. For the next 13 weeks or more your social media is lined up, releasing the pressure of posting each day and allowing you to focus on delivering a great service to your customers and building the audience.
Step 5 – Audience Building and paid social media ads
Now that you have consistent content going each week, we can look at building an engaged audience. We can do this in two ways. The first is through organic campaigns like adding and messaging relevant connections on LinkedIn with predefined campaigns starting engaging conversations and connections. The second is to use social media ads to push customers into an action, from growing your presence to picking up new leads.