Click The Arrow For The Table Of Contents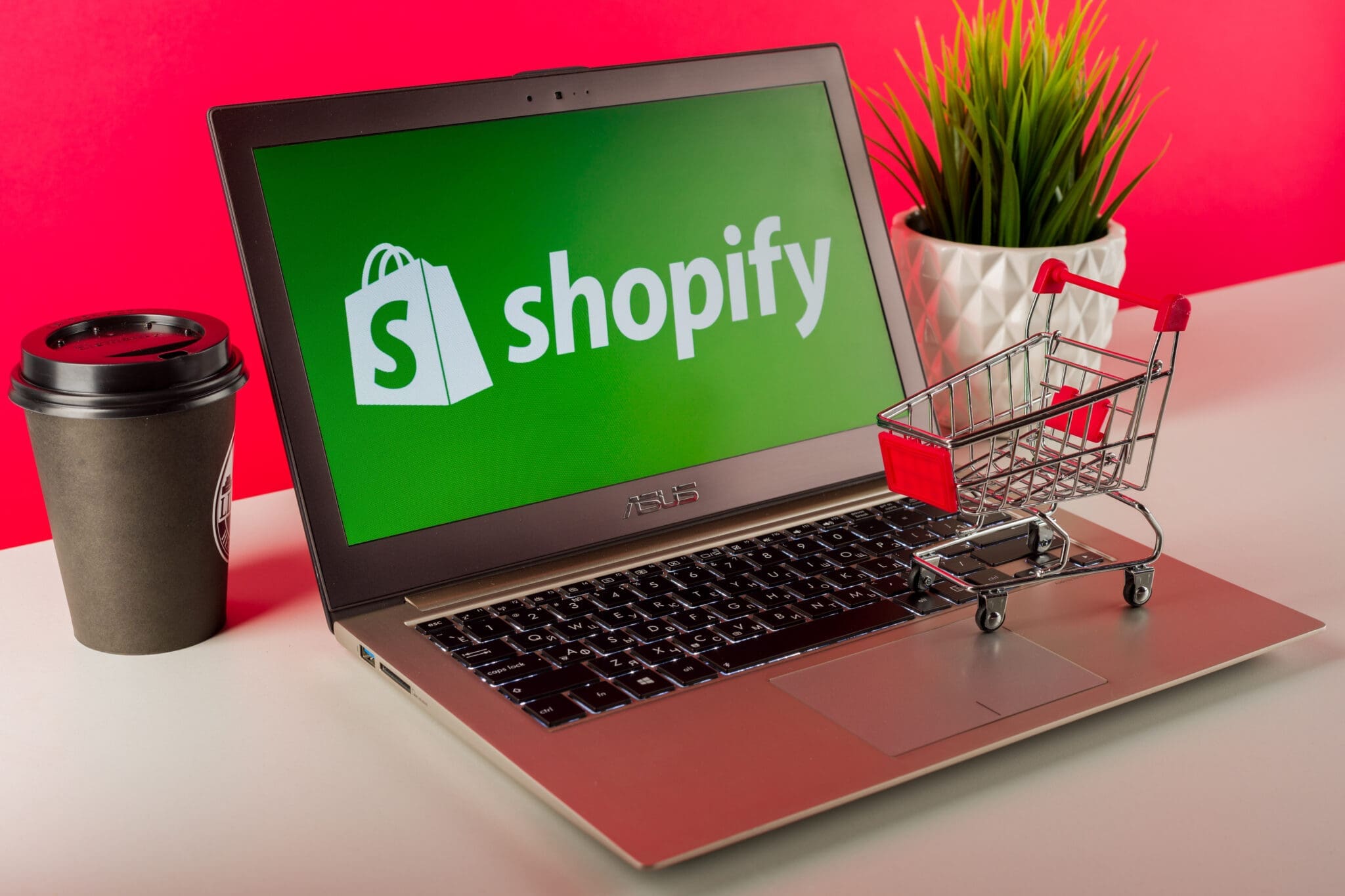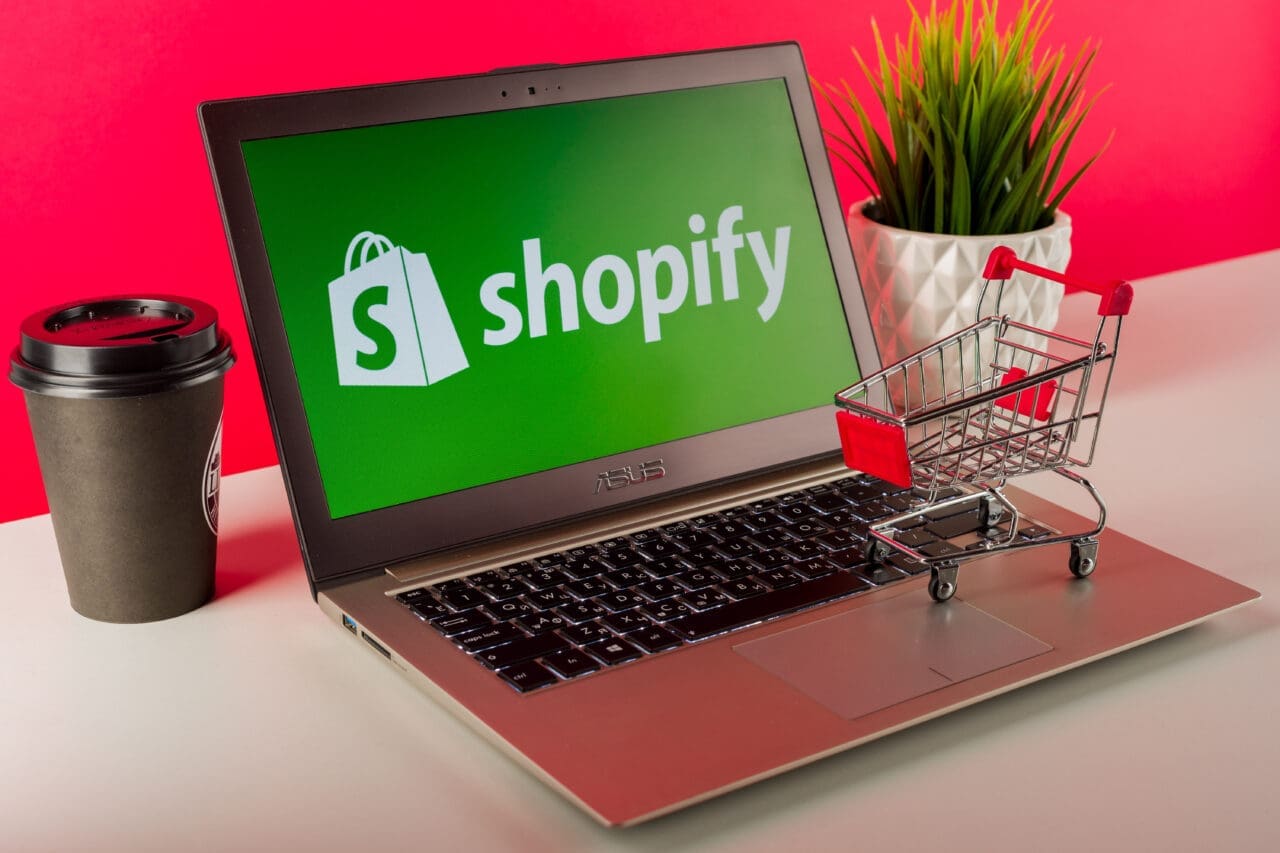 In this insight, we look at Shopify, what it offers, and how it has grown to become a powerful e-commerce platform. 
Where And Who?
The Canadian-based Shopify Inc. is a multinational e-commerce company founded in 2006 by Tobias Lütke and Scott Lake after they tried to set up an online store for snowboarding equipment but were dissatisfied with the e-commerce solutions available on the market. 
What?
Shopify is a cloud-based and hosted online platform (although it does have a physical store in the US) that offers users a complete, all-in-one e-commerce shop. Shopify enables users (its merchants) to build and customise an online store and sell in multiple places, including web, mobile, in-person, brick-and-mortar locations, and pop-up shops across various channels from social media to online marketplaces. In addition, Shopify merchants can run their store from an app, and the platform has its app store with 9,000+ apps from third-party developers that merchants can add to their store.  
Subscription
Merchants pay a monthly subscription for their e-commerce store, and there are five different pricing plans to choose from, ranging from Lite at $9/month and Basic Shopify at $29/month, right up to Shopify Plus starting at $2,000/month. 
Is It A Popular Platform?
Shopify has more than 1,700,000 merchants' businesses in 175 countries. Shopify is the biggest and most famous of what could be regarded as the e-commerce platform market, and many users value its ease of set-up and use. For example, Shopify claims merchants can set up their marketplace in less than 8 minutes using its' Marketplace Kit. Also, many users value the convenience of operating their Shopify site from an app, the websites themselves and their sales features, and the e-commerce tools. Other similar platforms to Shopify include Magento Ecommerce, Pixpa, 3DCart, BigCommerce, WooCommerce, and Squarespace. 
Amazon
Shopify had a considerable boost in 2015 when Amazon announced it would be closing its Amazon Webstore service for merchants and suggested Shopify as the preferred migration provider. Also, in 2017, Shopify announced an integration with Amazon, allowing Shopify's merchants to sell on Amazon from their Shopify stores. Whereas Shopify lets users build an e-commerce store and rent a selling space on its platform, Amazon is a vast online shop. However, Amazon also allows third-party sellers to sell new or used products on a fixed-price online marketplace next to Amazon's regular offerings. 
After surpassing $54 billion in Gross Merchandise Value (GMV) in the fourth quarter of 2021, the Shopify platform is now 50 per cent the size of Amazon Marketplace. Sellers on Amazon transacted $390 billion worth of goods in 2021, whereas the combined transactions of Shopify merchants totalled $175 billion GMV. 
Snapchat Integration Too
In 2019, Shopify also announced an integration with Snapchat, allowing Shopify's merchants to buy and manage Snapchat Story ads directly on the Shopify platform. This can be useful for those with products aimed at younger customers.
What Does This Mean For Your Business?
For those wishing to sell products online, there are now many different options available, e.g. build your website and add a shop, sell on eBay, sell on Amazon, or set up a shop on a popular e-commerce platform. Shopify has grown (with help from Amazon) to become a very large and popular e-commerce platform. The fact that it's subscription-based, the convenience of all-in-one model, and that it's relatively easy to set up and manage and can be operated from an app, it has a good breadth of bolt-ons and an app store and has integrations with other big platforms (e.g. Amazon)