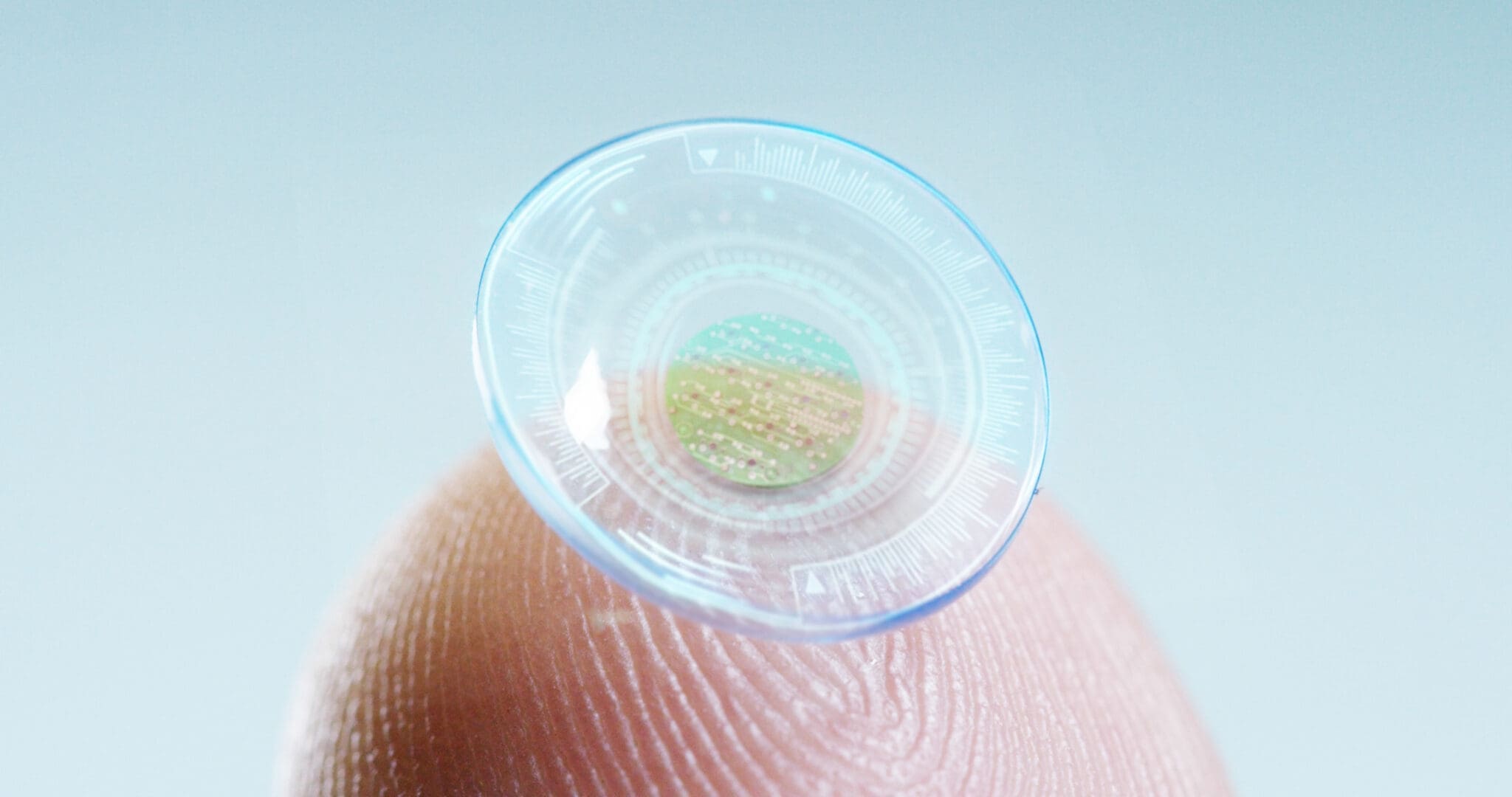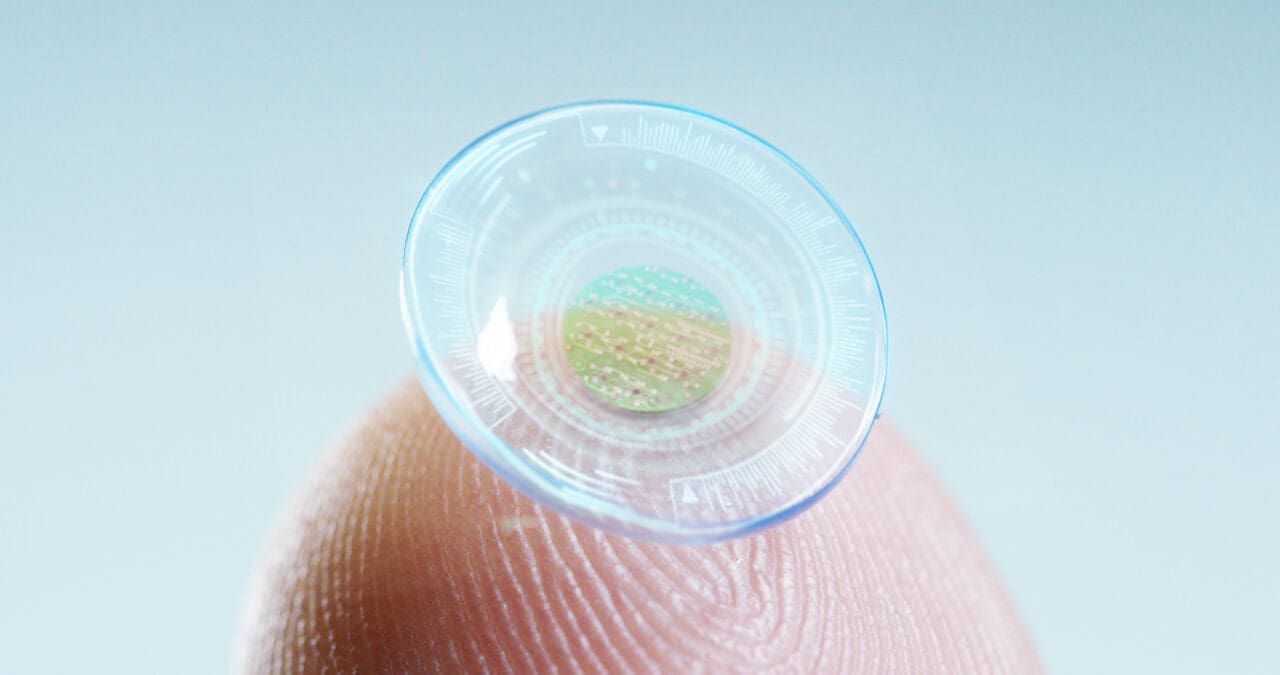 This insight looks at the development, applications, and issues relating to new 'smart eye' wearables such as smart glasses and contact lenses. 
Smart contact lenses, such as those in development by health and technology company Mojo, use a tiny micro-LED display the size of a grain of sand to display information to the wearer (augmented reality). The lenses, which are still in development, also include smart sensors powered by solid-state batteries built into a scleral lens that can correct the wearer's vision. 
The company notes that there is now a broad acceptance of wearable technology, but other wearables have limitations, e.g. for those engaged in sports and workouts. For example, Mojo's research found that 68 per cent of respondents find it often difficult to check a device during their workout. Therefore, Mojo's smart contact lenses may have an advantage over smart watches and fitness bands because users don't have to interrupt their activity to check them, plus they can provide better access to data during performance. Although Mojo's current focus appears to be using the lenses for sport, they could have many other applications. 
Other companies are also developing their versions of smart contact lenses. For example, as far back as 2016, Samsung patented smart lenses with built-in cameras capable of recording video and taking pictures. Sony is also known to have been experimenting with smart contact lenses for many years. 
UK company Specsavers notes that smart contact lenses could help manage the five most common eye conditions in the future: cataracts, glaucoma, diabetic retinopathy, macular degeneration, and retinal detachment. For example, the company says that smart contact lenses already offer a non-invasive way to monitor glucose and capture spontaneous changes in the eyes to help doctors treat glaucoma.