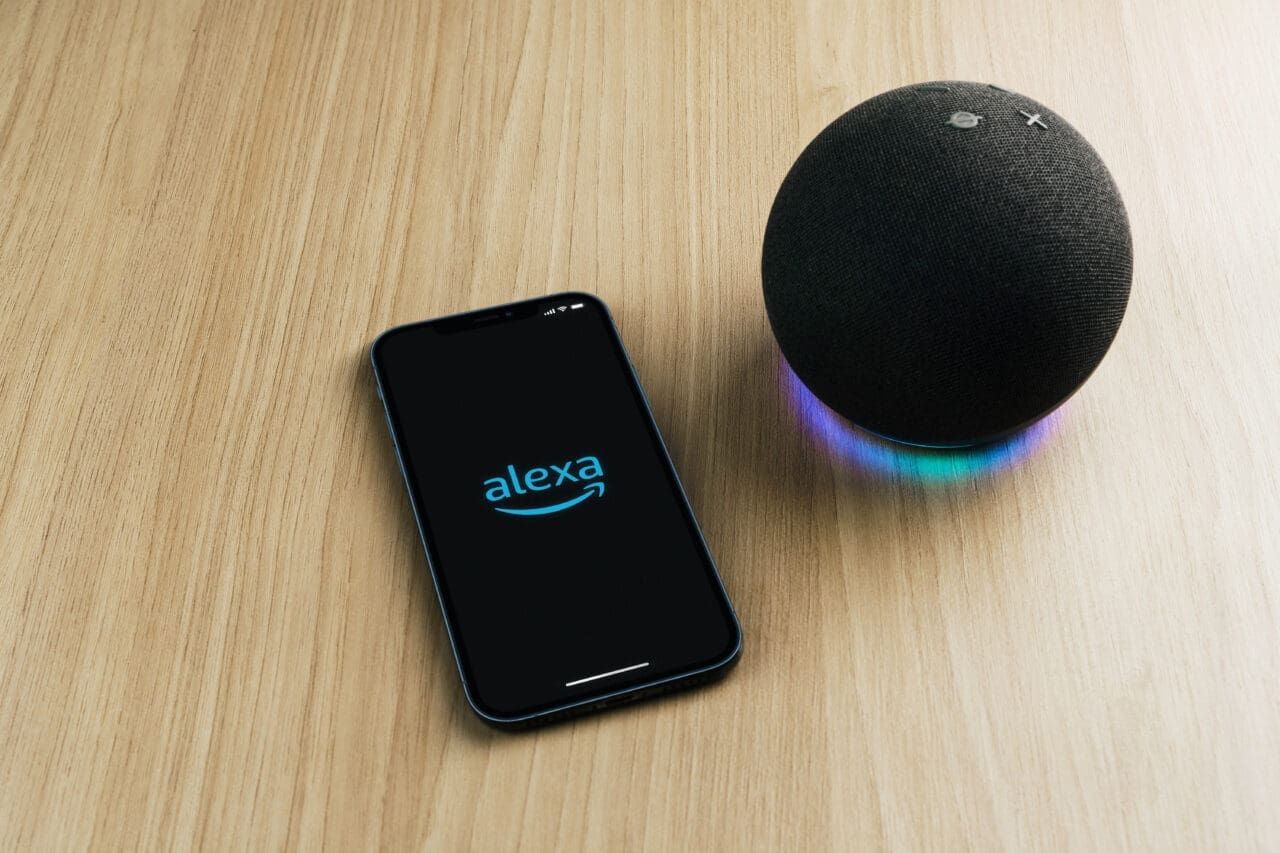 Following recent security concerns about Amazon's plans to enable Alexa to mimic voices, we look at how easy it is to do, what the benefits are, and what risks it poses. 
Alexa The Mimic
Recently, Amazon announced that it was working on technology to enable its Alexa digital assistant to take on the voice of anyone, e.g., a user's voice or any of their loved ones. Furthermore, it was reported that Rohit Prasad, an Amazon senior vice president, said at a Las Vegas conference that the reason was to help users "make the memories last" following the loss of loved ones in the pandemic and that a video segment highlighted how Alexa could, in theory, read a story to a child in the voice of their grandmother! 
Other Voice Mimicking Options
Many different options are available for creating a fake voice / digitally cloning a user's voice. Some examples include: 
– Microsoft's Custom Neural Voice is a text-to-speech feature that allows users to create a one-of-a-kind, customised, synthetic voice for their applications and build a highly natural-sounding voice by providing their audio samples as the training data. Microsoft says it can "represent brands, personify machines, and allow users to interact with applications conversationally". It also has a use in restoring impaired people's speech. 
– Researcher is a digital voice cloning tool which the company says is "indistinguishable from the original speaker". It has been designed for filmmakers, game developers, and other content creators. 
– Resemble AI, which offers custom brand voices for assistants, e.g. a user's voice for their smart assistant, Alexa and Google Assistant, integrates with DialogFlow, IBM Watson, or any other NLU engine. 
– Descript is a deepfake voice generator that can be used to create realistic voices based on transcripts or audio clips and make a text-to-speech model of your voice. 
– Scotland-based 'CereVoice Me' is a voice cloning system that allows users to produce a text-to-speech (TTS) version of their own voice for Windows. 
– iSpeech, a free voice cloning platform to create familiar voice interfaces for products, applications, and services. 
– ReadSpeaker, is proprietary voice cloning software that produces text-to-speech (TTS) voices that are indistinguishable from the source and offers a range of TTS engines that allow a cloned voice to speak across all a user's audio channels: smart speaker apps, interactive marketing campaigns, advertisements, and more.