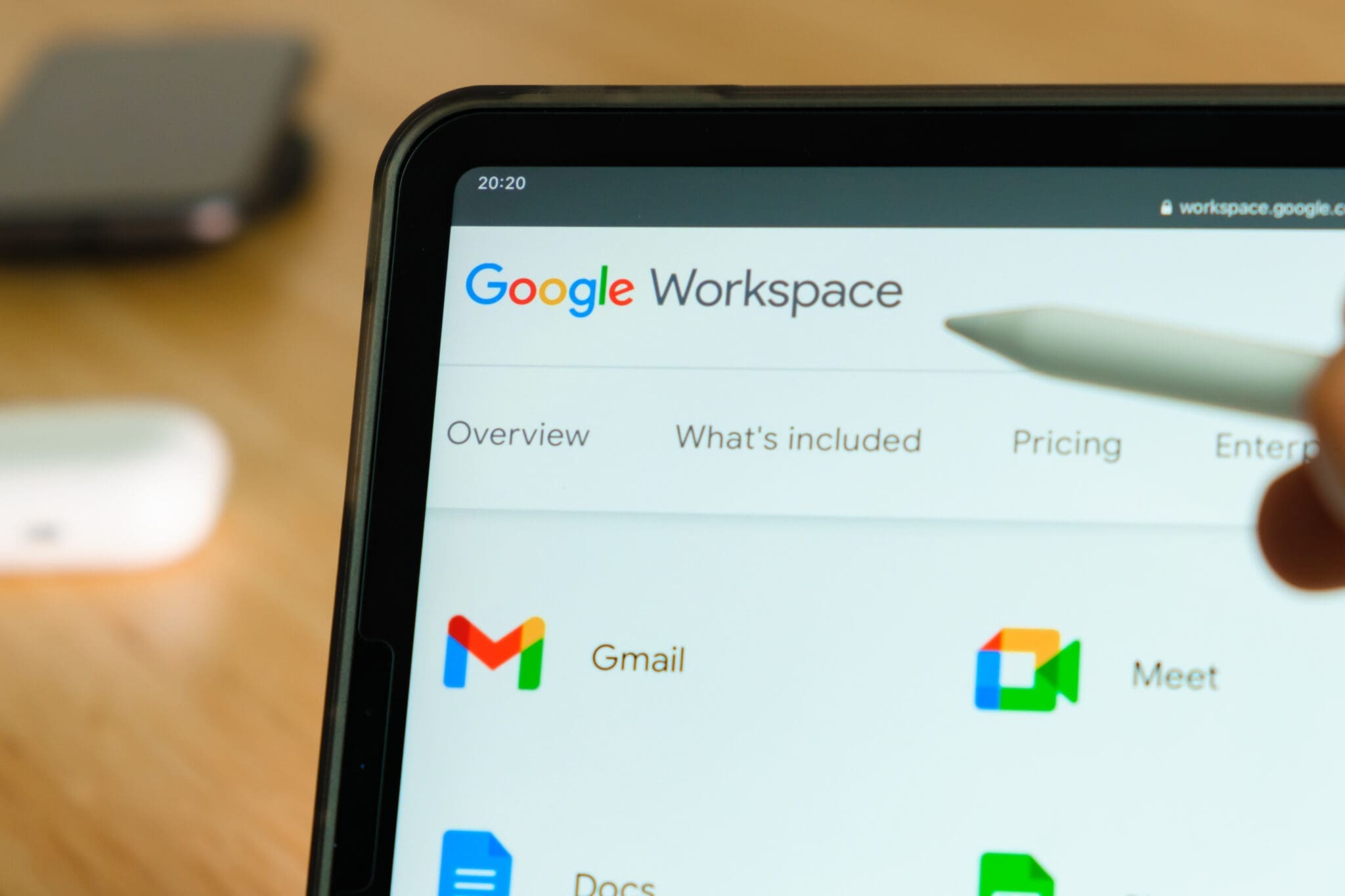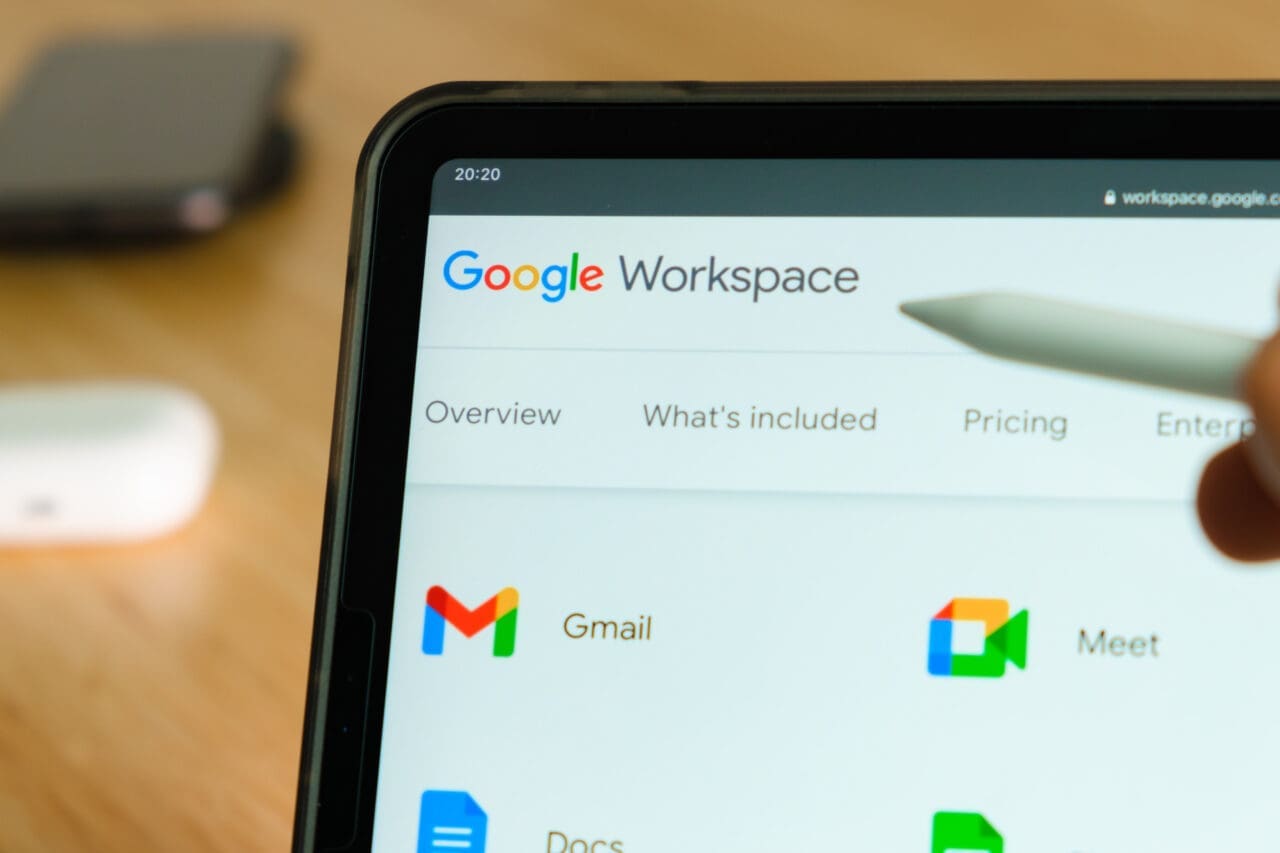 In this article, we take a brief look at the relative merits of Office 365 compared to Google Workspace and how Google's recent introduction of features and greater integration have been aimed at challenging Microsoft 365's dominant position. 
Many of us are likely to have started with a Gmail account and witnessed how what was G Suite has expanded over the years into offering a range of cloud-based software services from a single sign-in, e.g. Gmail, Photos, Drive, Meet, Calendar, Sheets, and more. G Suite was rebranded to Workspace in October 2020, back when collaborative home working became a necessity for many. The name reflected the business focus and the idea that the apps are connected and more integrated with each other. Google, therefore, introduced new business-focused subscription options, i.e. 'Business family,' to tempt smaller businesses into trying its collaborative Google Workspace and 'Enterprise family' for larger businesses. Although, at the time, Google's communications focused on asking existing G Suite legacy users to make the "transition," it was also clearly setting up a service that would appeal to 365 users. 
New Feature
Google's recent announcement of a new feature, allowing Workspace users to edit Microsoft Office files offline from within Google Workspace's productivity suite /G Suite, indicates a clear competitive move to try and lure Microsoft 365 users over to Workspace. Although Google announced in 2019 that Workspace users could edit Microsoft Office files in Google Docs, Sheets, and Slides, and edit Google Docs, Sheets, and Slides in offline mode, the new feature rounds this off by enabling workspace users to work offline with Microsoft Office files on the desktop. 
Google states that the features "brings the collaboration benefits of Google Workspace to Microsoft Office files" and highlights how users can edit, comment, and collaborate on Office files using Docs, Sheets, and Slides offline, with any changes made to files while offline syncing to Drive once a connection is restored. 
Some tech commentators see this latest feature as lowering the barriers to switching by potentially easing the transition between Microsoft and Google services. The feature may also directly appeal to business customers looking for an easier way to use key Microsoft 365 apps – e.g. Word, Excel and PowerPoint when working with clients and partners. 
Gmail Change Too
Google has also recently changed Gmail to work better with its Workplace plans and allows for the kind of faster, more integrated experience that may be expected for a platform that aims to challenge 365. For example, the change to the left-hand side panel allows users to navigate between Gmail, Chat, Spaces and Meet quickly.